True Story with Hamish & Andy (TV Series – ) - IMDb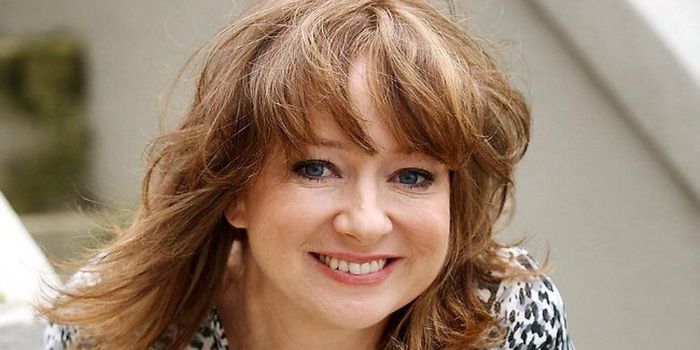 Hamish Blake and Andy Lee are set to star in a new travel television series called The Bachelorette's Rob used to date Carly from MAFS. Andrew Thomas "Andy" Lee (born 24 May ) is an Australian comedian, musician and In January , it was announced that Lee was dating model and PR On 10 May , Andy and Hamish appeared on the TV show Good News. The blind date had led to a proposal. The Hamish & Andy Show debuted in March but failed to rate and was canned a few weeks later.
He later won the statewide final. Blake admits it was Lee who first truly believed they could have a future as entertainers. If left to his own devices, Blake suspects he would have favoured financial security over rolling the dice on comedy.
Date My Mum!
It all felt hobbyish until we got to uni. Then I met Hame and was getting along with him so well and having so much fun. That is what tipped it. Whether people call it chemistry or black magic, or pixie dust it was like, this now seems easy and fun.
Andy Lee (comedian)
When we were together we seemed to be able to make people laugh. It seems fun to explore these things together.
Supplied Their break-out show at the Melbourne International Comedy Festival effectively launched them as the duo we now know and love: He was benched when Blake and Lee made the move to commercial radio later in but, far from creating waves, the shift ultimately strengthened the friendship between the trio who continue to work together to this day.
If I was honest with myself, I never actually thought it would happen so I did an advertising course. But what we had is a team that could help bolster each other up.
There were parts of that show we hated doing.
Even though it was our name on it. Hamish and Andy on their final radio show for It was all a bit wink, wink, nudge, nudge as I was really hoping they might sign with me.
Hamish and Andy introduce "Perfect" Holiday TV series | New Idea Magazine
The episode series puts ordinary Aussies in the spotlight, sharing their extraordinary real-life stories with Lee and Blake. The format involves the storytellers relating their tales, interspersed with versions scripted by the duo and dramatised by the likes of Kat Stewart, John Wood, Rob Sitch, Sam Pang and Mick Molloy, as well as a host of newcomers.
Advertisement Over the first three episodes, we've been treated to engaging stories that sit comfortably in a 7. They've been recounted with generous spirit and good humour by Rachel, Stubby and Sammie, people that most of us had not heard of previously, although their tales have been rich in elements that resonate with common experience: The well-paced half-hour episodes incorporate two components, the interviews and the re-enactments of events described, and each has its pleasures.
Andy Lee (comedian) - Wikipedia
The interviews are conducted by Hamish and Andy in a faux library setting which looks like some sort of gentlemen's club — not the kind with poles and strippers, but the kind offering crystal tumblers of aged single malt, leather armchairs and hardback volumes lining the shelves. The tongue-in-cheek setting suggests a classy location for contemplation, pointing to one of the comedy duo's most reliable tactics: Hamish and Andy will feign sophistication while making mischief.
To look like serious interviewers, they appear in their "listening jackets", pseudo-elegant velvet blazers in deep colours, with some sort of emblems on the chest pockets, which they team with T-shirts. The researchers and producers have found lively storytellers and the hosts are good listeners. They haven't heard the stories before, a strategy that produces spontaneity and a sense of authenticity, allowing them to ask the kinds of questions that someone hearing the yarn for the first time might ask.
Recommended to you
The Sydney Morning Herald
Christmas Sale – NOW ON!
As well as entertaining stories and storytellers, the success of the format relies on the hosts' engagement and curiosity and, as is so often the case with this pair, they deliver. The re-enactment scenes can be laugh-out-loud funny, directed with a keen eye for comic timing and performance by Wayne Hope, Tim Bartley, Andy Lee and Ryan Shelton, and played by a range of actors with a gift for comedy.
It looks like a lot of talented people are happy to sign on for the ride when Hamish and Andy call.